Some people are already playing the Breath of the Wild sequel
Over a week ahead of schedule, The Legend of Zelda: Tears of the Kingdom is now out in the wild. After months of dissecting every little leak they could find about the game, some fans are now descending upon footage of how it starts in search of new information while others try to avoid spoilers at all costs.
Physical copies that appear to have been sold ahead of the game's May 12 release date began making the rounds over the weekend, with some of them popping up on reseller shops for hundreds of dollars. It wasn't long before the files were dumped online and some players raced to pirate it and begin playing ahead of release, even going so far as to try to stream it on Twitch before being suspended. Others have descended on various Discord servers just to catch a glimpse of leaked footage from the pirated copies in hopes of learning more about the biggest Switch game of 2023.
Spoiler warning: a couple of vague details about the start of the game are referenced below.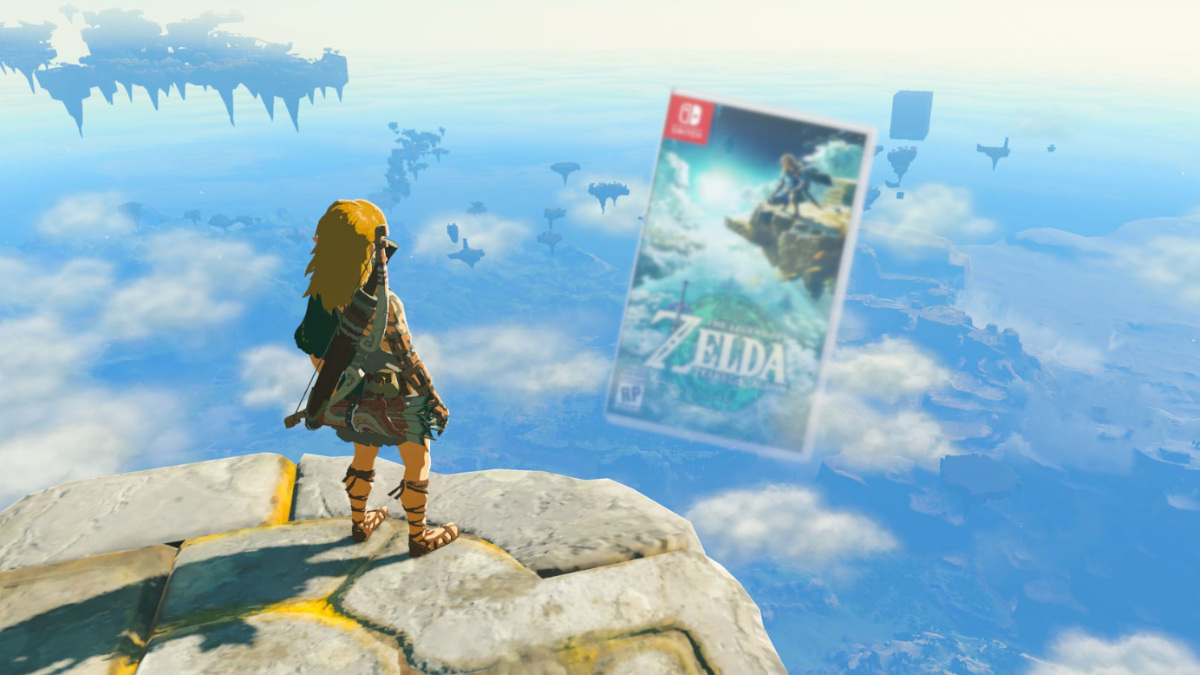 ​

Initial footage shows Tears of the Kingdom beginning with Link and Zelda exploring a cave deep underground together. Link also starts with two full rows of hearts, indicating he's in for some sort of Metroid Prime treatment and will eventually lose all his powers once the game really gets started. As pirates and fans make their way deeper into the game in the coming hours and days, the entirety of the Nintendo blockbuster, including its main story beats which haven't currently been teased, seems likely to leak before it's officially for sale.
Read More: Zelda: Tears Of The Kingdom: 11 Exciting New Things We Just Learned
The company's response will no doubt be swift and could potentially have major consequences for everyone involved in playing pirated copies early or helping to distribute links to them. Leak watchers have even begun flooding chats on Discord and Twitch with copypasta directed at potential future FBI investigators saying they had no idea what was going on and it was all satire.
It reads, "In case of an investigation by any federal entity or similar, I do not have any involvement with this group or with the people in it, I do not know how I am here, probably added by a third party, I do not support any actions by members of this group." One of the main servers for leaks that blew up with links to pirated copies has already been nuked.

Nintendo recently subpoenaed Discord for personal information of users it alleged were involved in the leak of the game's pre-order art book back in February. It also went on the offensive against major Zelda YouTubers in April who occasionally posted videos featuring modded Breath of the Wild content, including a multiplayer mode. One hacker who was found guilty of being involved in Switch piracy operations is set to be released from prison but still owes Nintendo millions that he'll be repaying until he dies.
Tears of the Kingdom leaking early shouldn't come as a surprise though. Despite Nintendo's beset efforts, the same thing happened with the Wii U version of Breath of the Wild in 2017, and Pokémon leaks keep happening earlier and earlier as well.
Update 5/1/2023 12:54 p.m. ET: Added information about of the main Tears of the Kingdom leak Discord servers getting shutdown.