The Splatoon 3 Zelda: Tears of the Kingdom crossover Splatfest comes to an end, and the official results and winning team are revealed.


The Splatoon 3 Zelda Splatfest has officially come to an end, and the winning team and results have been revealed. Players fought in turf war and tri-color turf war over the weekend to determine which of the aspects of the Legend of Zelda triforce players seek most: Power, Wisdom, or Courage.
Early on in the battle, Team Power took the lead, starting out the Zelda: Tears of the Kingdom Splatfest with the most conch shells won during the sneak peek period, albeit narrowly. While still anyone's game, Team Power continued pushing, as the half-time results revealed that Team Power was leading the battle with 34.23%, while Wisdom and Courage followed with 33.70% and 32.07%, respectively.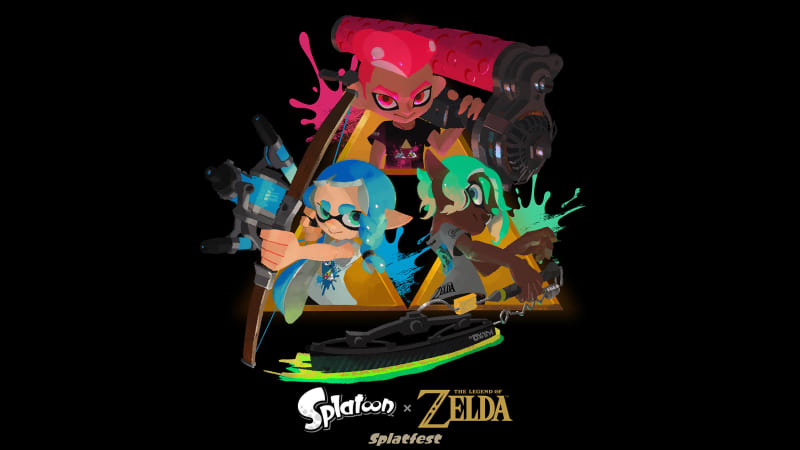 Splatoon 3 Zelda Splatfest Winning Team
Just hours after wrapping up, Nintendo has officially revealed the latest Splatoon 3 Splatfest winning team: Team Power.
Splatoon 3 Zelda Splatfest Full Results
From the numbers revealed for each team in the Splatoon 3 Zelda Splatfest, it quickly becomes apparent that everyone worked hard. However, it ultimately wasn't enough to best Team Power, which swept every single category by the end of the event to take home a grand total of 57 points.
| | | | |
| --- | --- | --- | --- |
| Team | Power | Wisdom | Courage |
| Sneak Peek | 34.48% | 34.04% | 31.48% |
| Votes | 36.90% | 32.08% | 31.02% |
| Open | 34.22% | 33.72% | 32.06% |
| Pro | 35.13% | 33.07% | 31.80% |
| Tricolor | 34.47% | 32.89% | 32.64% |
| Total Pts | 57p | 0p | 0p |
Upon their next login, players will be rewarded with Sea Snails based upon their participation in the event. Those with higher Splatfest ranks at the end of the event and those on the winning team will receive more Sea Snails, but simply fighting for any of the teams will be enough to secure some. Sea Snails are popular as they're used as currency to upgrade gear, but they're also fairly rare, as Splatfests are currently the only way to acquire them. With Splatfests not being held every month, players will need to use their Sea Snails wisely.
Players are often sad to see a Splatfest end, but for many fans participating in this Splatfest the excitement has really only begun, as Zelda: Tears of the Kingdom's release is now just around the corner. As one of Nintendo's biggest flagship series and the follow-up to the arguably brilliant The Legend of Zelda: Breath of the Wild, it has a lot to live up to, and fans are more than ready after waiting for it for six years.
Splatoon 3 is available for the Nintendo Switch.
​